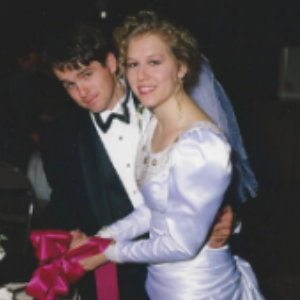 After 5 years of marriage, we didn't know how we would make it much longer. Disappointments, misunderstandings and resentments continued to mount until it felt that we could never have what we once hoped for. With two children in tow, we didn't want to end things—and besides we still felt love for each other. Living a lifetime like this felt overwhelming and completely discouraging but something had to change if we were going to remain together.
Of course we did the only thing we knew how to do—we called a marriage therapist. While this step proved our commitment to each other and to our marriage, we experienced little that truly helped our relationship.
Although therapy seemed to fail us, one great positive came from it—we knew we wanted to save our marriage. So we went to work, spending thousands of hours over the next decade finding books and reading and discussing them, trying new methods for solving our problems and learning to work together.
Over the years our commitment and work paid off—we discovered the 12 principles that make marriages happy! In the meantime, Blaine went back to school, earned a degree in Marriage and Family Therapy from Liberty University and began working with couples, making their marriages happier.
Now, 15 years later with a happy marriage of our own, armed with answers from every possible source, we've determined to share what we have learned with others and this program is the result!